by James Bryson

Scale: Not stated


The Achilles is a generic freighter, comparable to a present-day container ship, moving cargo in standardised modules from port to port. There's no particular back-story or 'universe' that it's based in. I pretty much improvised the design from start to finish, concentrating more on the overall look than on any specific function.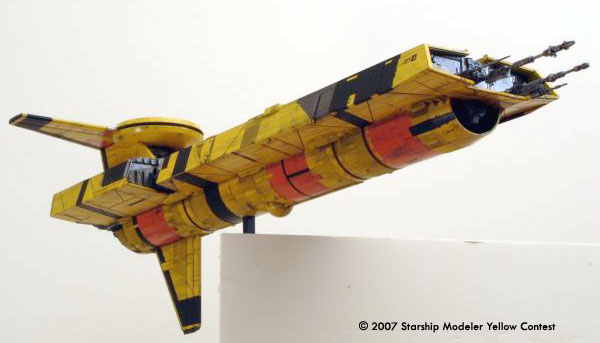 The model is about 20" long, including the probes at the bow. The basic form is made from two- and three-mil styrene, Airfix rockets and a toy, and dressed with styrene panels and kitparts. The engine 'glows' via a piece of reflective safety-tape.
The yellow and orange are from custom-mixed automotive rattle-cans, and the markings are dry-transfers. The weathering is an acrylic wash, applied in more of a hurry than it could have been, because as usual by the end of the build I was in danger of missing a deadline!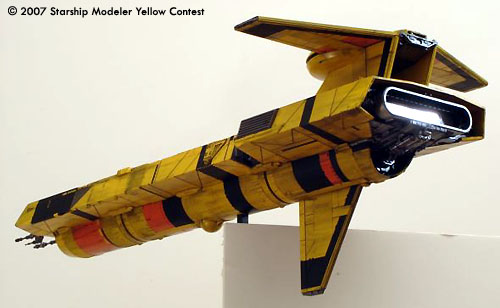 Image: Engines
Image: View from above
Image: Rear view
Image: Starboard side, high