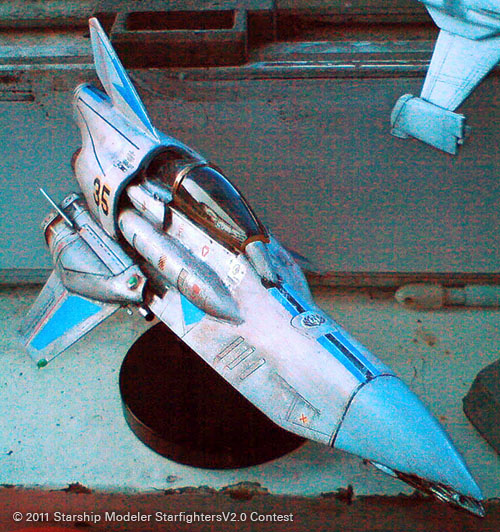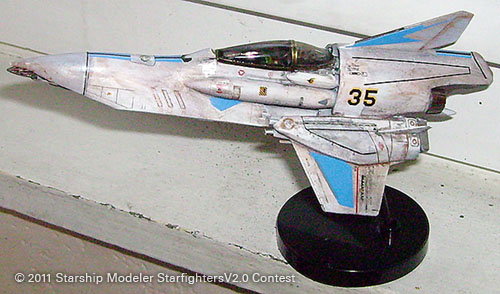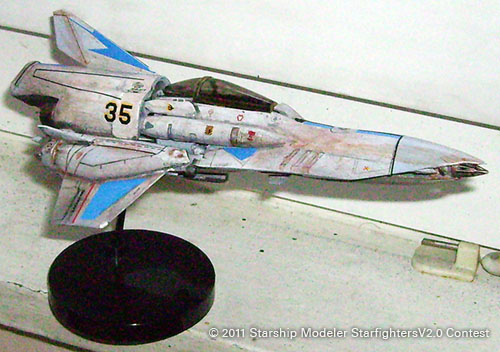 Scale: 1/72


Here is my kitbash Viper-2, the second type of fighter I've made in my life. For a long time Iconsidered that the design of the Viper, especially the MkVII in the modern Galactica, was inspired by modern fighters like the F-16 or the F-18. With that in mind, I look at my regular kits with a different goal than a straight from the box building. The fact is that the Viper is a big nose fighter, with big engines at the rear, and little wings. You can imagine a lot of different design from this observation.

This is a kitbash with a lot of different kit parts: F-4, F-105, Gundam Wing 0, even a Vincent's (Black Hole) leg. The process was not that long, really, a few days, and a lot of inspiration and Tamiya putty. The cockpit was the most difficult part - thankfully, I found a rapid glue gentle with clear plastic parts, and add photo-etched parts.

The paint job is a simple grey and then white base with a Gundam marker weathering.

I'm really happy with the final result, and the decals used, from a Russian aircraft 1/144 scale, are a real fit !